Ambassador
Ambassador is an "all in one" platform that started as an Ambassador / Advocate platform and grew into Affiliate Programs, Influencer and Partner Programs.
One of the Original Ambassador Program Solutions
An all in one referral program / referral tracking solution. Started in Royal Oak, MI and was acquired in 2018 by a software company, Intrado.
PROS
Comprehensive solution
Good messaging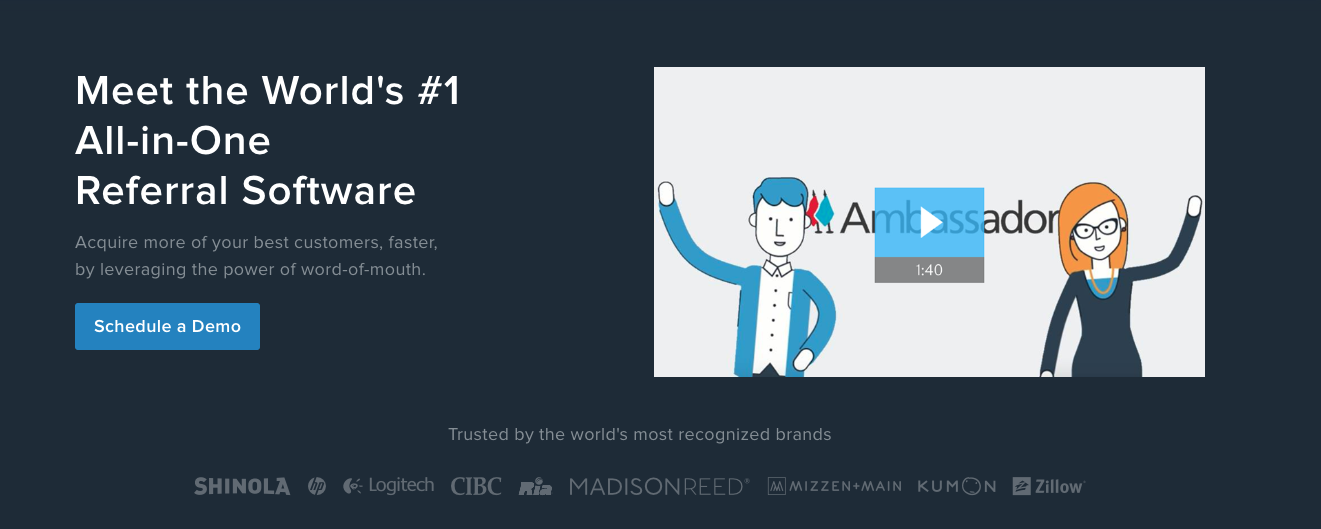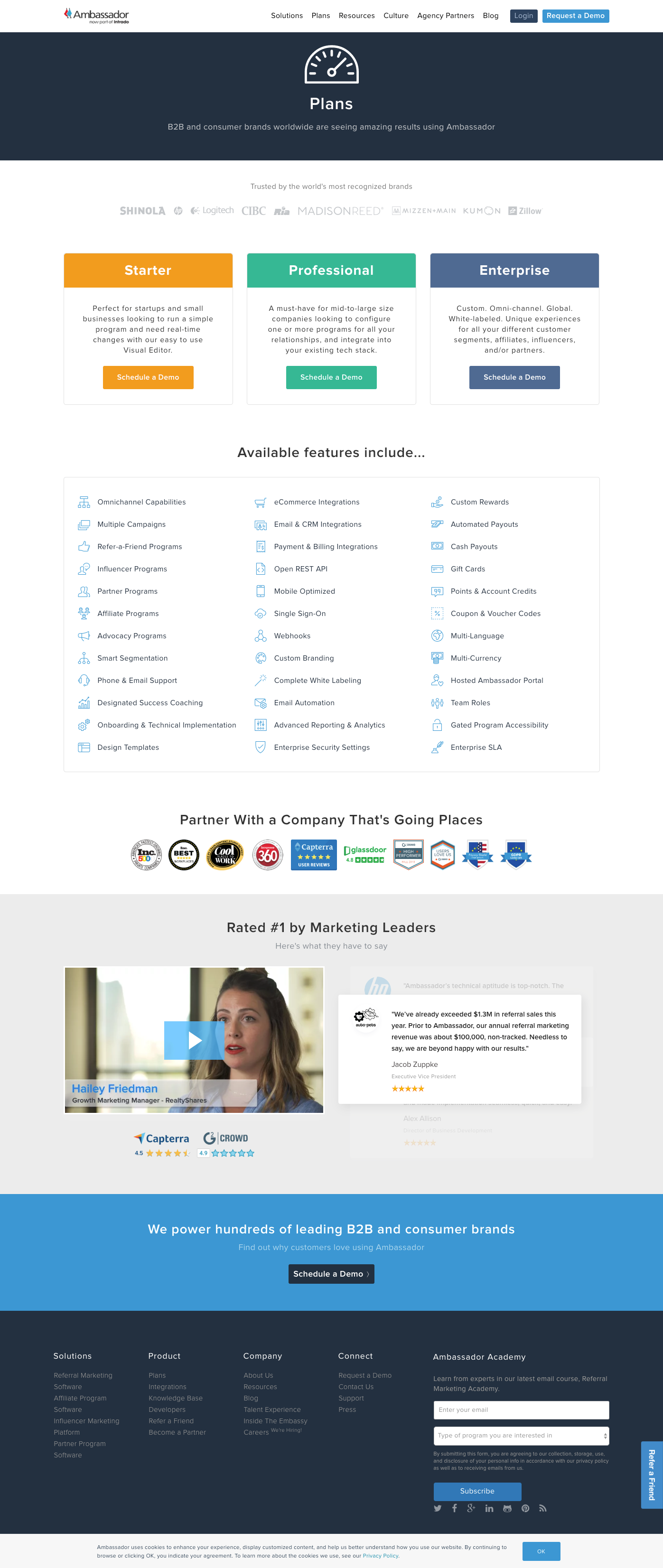 Specification:
Ambassador